Year 2017 / Vuosi 2017
News archives » Years 2007 - 2009 « » Year 2010 « » Year 2011 « » Year 2012 « » Year 2013 « » Year 2014 «
» Year 2015 « » Year 2016 « » Year 2018 « » Year 2019 «
News 12.12 Nordic Winner 17 show Helsinki Rosco BM2 reserve CACIB which will turn into CACIB, wohoo!!



Fi MVA Strongline's Rosco


News 16.11 We did visit the German Winner and World Winner shows in Germany


News 28.10 Puppy and Veteran show: Great day with nice wins and placements!



Strongline's Alive And Kicking


Strongline's Etch-A-Sketch


Strongline's Free Spirit


Mr Bean


News 21.10. & 22.10 Zeventh Heaven BOB and GROUP-4 and on the second day BOS in Estonia. Well done girls!


News 22.10. First CC to Vintage!


News 2.10. Great day in Retriever Speciality under Maxien Woodley. Rosco BOB and Quissy BOS!


News 30.9. We have a new champion Strongline's Rosco!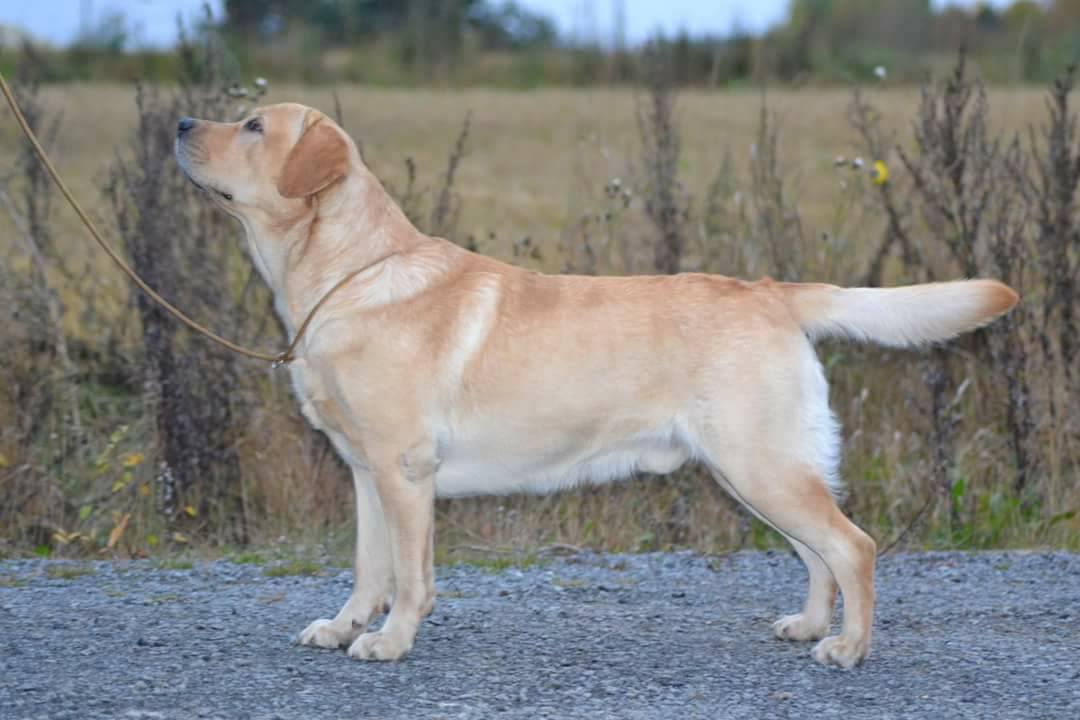 News 9.9. Oulu specialty show - VSP PUPPY Stronglines Cross Country!


News 3.9. We have a new champion Stronglines Viceguy!


News 28.8. BIS 2 Labrador Club show


News 20.8. Heinola all breeds BOS Mr Bean!


News 19.8. Kouvola sert and VSP Strongline's Xirocco!


News 6.8.We have a new champion Strongline's Roctail!


News 25.7.Saarijärvi: Concord was ROP!


News 18.6.Lab specialty in Porvoo: Bis veteran Mary-Rose , Bos sex puppy Zillion Dreams and bob breeder!



BOB Breeder



BOS puppy Zillion Dreams

News 11.6.First CC to Xilling Around.

News 10.6. New CIE S.Quinda!

News 14.5. Money For Nothing BOS in Varkaus!



Money for Nothing

News 8.5. Viceguy is jumping for happiness! He got second CC in Savitaipale and his sister got it as well and she was BOS too! BOB went to Master of Disaster at the same show.



Viceguy

News 1.5. Lahti, Princess Leia and Viceguy got cc's!



Viceguy

News 29.4. Ruovesi BOB Concord and BOB Veteran, and Last CC and New Champion Money For Nothing!



Money For Nothing

News 15.4. Leija was BOB with her first CC (age year and 2 months) and Group 3rd under breeder judge Hannele Jokisilta!



Leija Group 3rd!

News 19.3. BOB Concord and BIS veteran in Korpilahti under Pia Itkonen


News 28.1. Main Labrador Specialty just incredible news! BOS Make My Day and BB2 Quissy with last CC and new CH - as well Best Breeders Class!



Best breeders class


Champion Quissy

News 25.1. Labrador of the year 2016 Strongline's Xantamaria ! Congratulations Miia and Ylva!


News 25.1.Turku INT reserve CC and reserve CACIB Quissy !


News 14.1.Kajaani International Rocktail Cacib! We have one very happy owner now!


News 10.1. One black puppy available from Kissy's latest litter!